Just been to Scrap Attack by Blonde Moments. Had a fantastic weekend with Sharon & Annette. Learnt lots of new tequniques, got messy, made loads and generally had good fun.
Dyan is a superb teacher and she is so enthusiastic. I will expain more as I go along.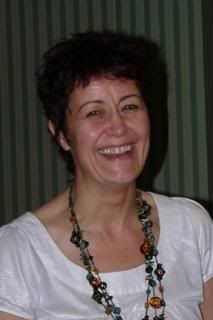 The lovely Mark who assists Dyan, serves in the shop and is general "dogsbody"!! He is so funny.. it must be terrible stuck with 25 women for a whole weekend!! Well done Mark.
(Mark got so excited during the adirondack dabber teqniches class that he fell off his chair!!)
The class room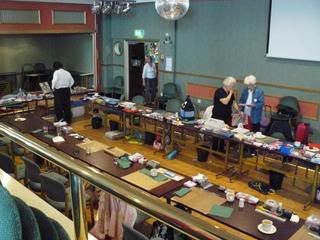 Hard at work